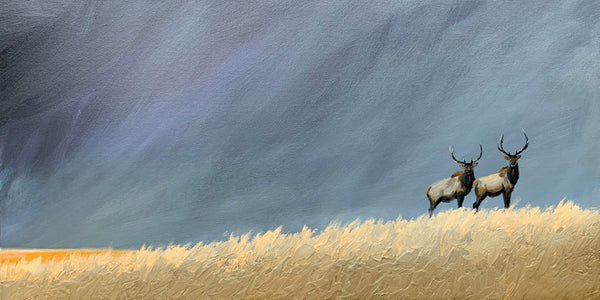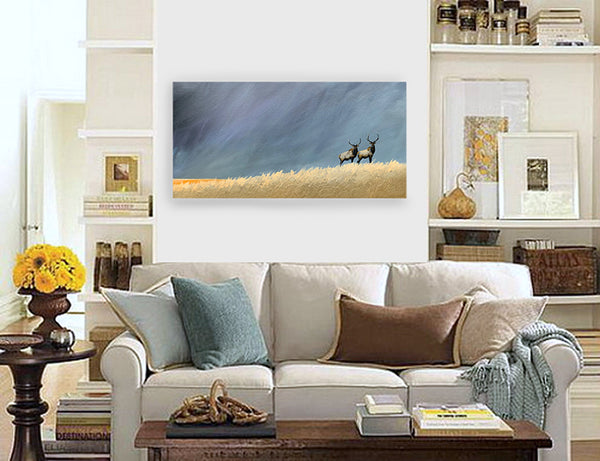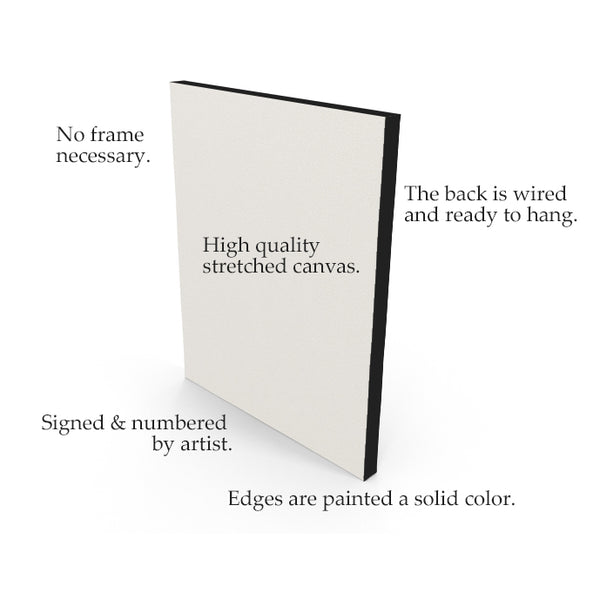 Elk are majestic animals in the wild. When you see them together, it is magical. This artwork is now offered on fine art paper as well as stretched canvas.
A Giclee canvas print is a fine art print with clear gel medium applied to the top, which gives the impression of actual brushstrokes. It's the next best thing to the original painting at a fraction of the cost. Moreover, this print is on a gallerywrap canvas measuring 1 3/4" in depth. The sides are painted a solid color, and each print is signed numbered by the artist Thomas Andrew.
If you would like to know if this painting is still available or to commission an original painting like it, send an email to ThomasAndrewArt@gmail.com.