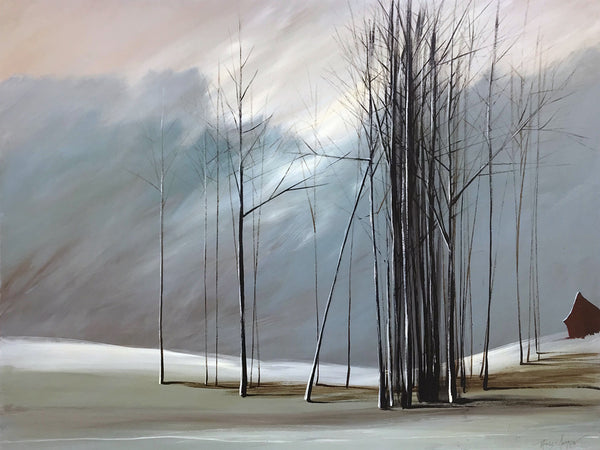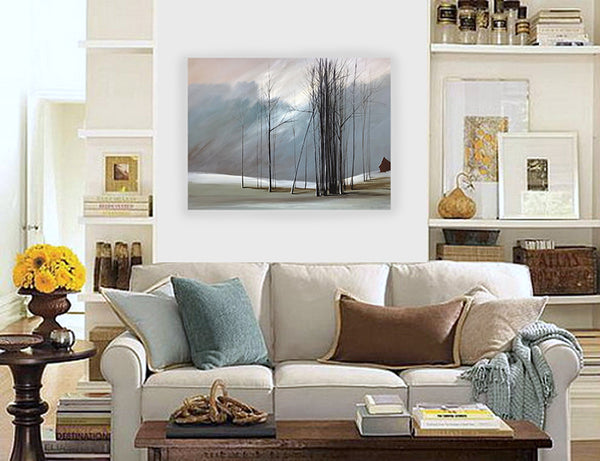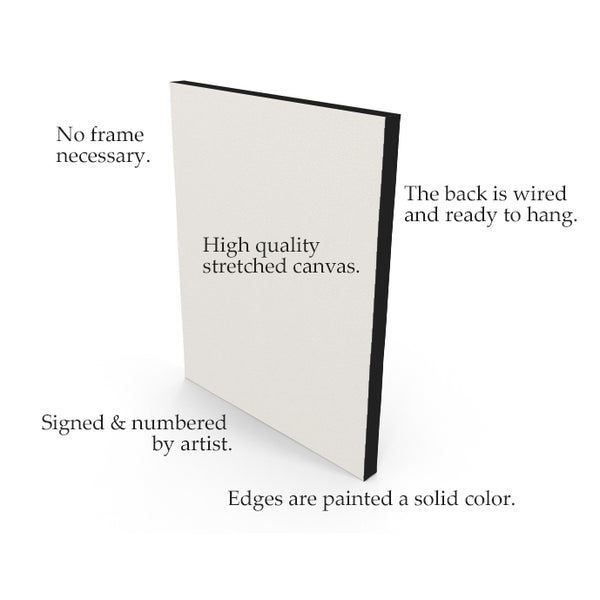 A Giclee canvas print is a fine art print with clear gel medium applied to the top, which gives the impression of actual brushstrokes. It's the next best thing to the original painting at a fraction of the cost. Moreover, this print is on a gallerywrap canvas measuring 1 3/4" in depth. The sides are painted a solid color, and each print is signed numbered by the artist Thomas Andrew.
Prints generally ship within 3 - 5 days, and shipping is free.
Lastly, the original painting was 36 x 48 @ $2900. If you would like to know if this painting is still available or to commission an original painting like it, send an email to ThomasAndrewArt@gmail.com.